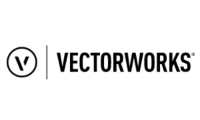 Visit the Vectorworks Website
Vectorworks on Facebook
Vectorworks on YouTube
DWR Distribution is pleased to be an agent of Vectorworks in South Africa.
"This really is awesome," said Nick Britz of DWR. "Vectorworks has become a standard in the South African industry for technical drawings and it also integrates very well with ESP Vision." Training of the product will be held regularly.
Developed by Nemetschek Vectorworks, Inc., Vectorworks software is a line of industry-specific CAD and BIM solutions that allow designers to advance their ideas from concept through to completion. Users range from architects to lighting and scenic designers.
While great ideas begin in the mind of the designer, Vectorworks provides the tools to help capture, develop and communicate ideas.