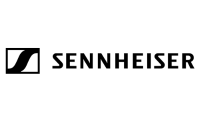 Sennheiser SA reinforces dealer network with the appointment of DWR Distribution
Sennheiser SA is pleased to announce the appointment of Johannesburg-based, DWR Distribution as a non-exclusive Selected Dealer for the live events, rental and staging market sectors. With a proven track record and an established clientele in these markets, DWR is an excellent fit for Sennheiser SA.
"We are thrilled to have this opportunity," says DWR's Darren Durbach. "Sennheiser is a household name and has been producing class-leading high-performance microphones, headphones and wireless systems for over 75 years. Their products are superbly engineered and offer outstanding quality across the range. The team at DWR is hugely encouraged to offer these products as part of its audio offering."
Ashley Coleman, General Manager at Sennheiser SA is equally pleased to welcome DWR to the dealer network. "DWR is already home to a wide range of professional brands and has a strong reputation in the live events/rental & staging markets," she notes. "We are sure that their expertise combined with their considerable reach in these markets will help increase Sennheiser's sales across South Africa, resulting in a mutually beneficial relationship."
It is important to note that with this appointment, our current sales channel and dealer network remain in place, ensuring continued availability and support for our valued customers.
About Sennheiser SA
We live and breathe audio. We are driven by the passion to create audio solutions that make a difference. Building the future of audio and bringing remarkable sound experiences to our customers – this is what the Sennheiser brand has represented for more than 75 years.