Opus Technology , a perfect solution for schools
Several years ago, a very clever invention targeted at schools was born in the UK, an invention so great that it's quite surprising that no one had ever thought of it before! More than two hundred installs later and Opus Technology will now become available in South Africa from DWR Distribution, a solution that will comfortably fit into the fixed installation presentation and conference environment and which does not even require a technician to run it.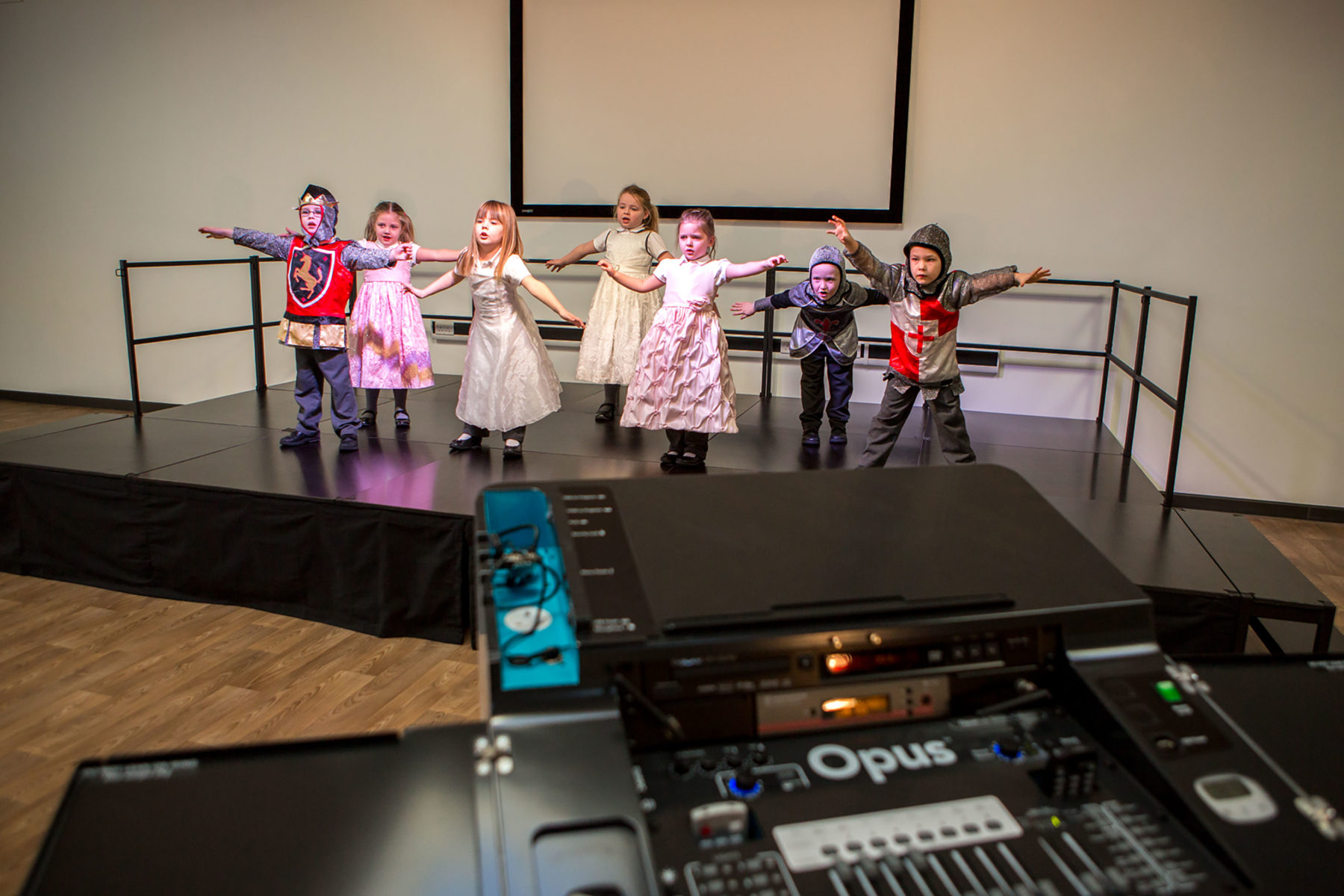 Opus is a complete and straight-forward sound, video projection and performance lighting solution that enables schools to deliver professional drama performances and presentations with absolute ease. Stage Electrics are the founding company, the patent holders and have specialized in education venue installations and performing arts projects for over forty years with a clientele ranging from primary schools to West End Theatres across the UK. Designed to help teachers and inspire students, Opus installations create stimulating environments with smart technology that is easy to use.
"As the product was so well received in the UK, our directors wanted to roll out global distribution," said Darren Jackson, Business Development Manager at Opus Technology who joined the company in November last year, specifically to head this commission. "Opus systems offer a level of simplicity that means anyone can use it. With a press of the 'master button', the system is ready to go and recognizes the devices you want to use with it with a simple select button – laptop, CD or DVD, smart phone or tablet – so there is no fiddly set-up before a session. Even children can operate the equipment, making Opus a truly inclusive learning experience."
South Africa has seen the rise of private schools since 1994, and unlike years gone by, offer affordable and high-quality education. In many private and public schools, parents often get involved and join governing bodies to help with initiatives or fundraising events to create a school environment that enhances the learning and creative experience for students. "This is a system that offers everything in one and is a brilliant device to have in a school hall," said Duncan Riley of DWR Distribution. The Opus systems use all LED technology reducing energy bills & demand on air conditioning, the elimination of lamp consumables and colour filter consumables coupled with the ability to operate the system without a full-time technician all help to significantly reduce the running costs. Important considerations against the initial purchase price compared to alternative approaches.
The operating unit itself is compact and will make theatre productions, assemblies, awards or training days come to life with colour, audio or projected presentations on screen. "Having spoken to our sales team, we also realized that it was a great option for those hosting larger boardroom meetings or conferences," adds Duncan. "It's just such an easy way for institutions to have access to do things themselves. Having their own gear makes for better planning and really will allow people to get creative, which in turn spills over to the audience. It's also so easy to train up the students and provides a way for schools to jump in and excel in drama."
Darren Jackson concludes, "We have noticed that our clients have found flexibility and much more use and advantages to the system than they initially expected. Opus is state of the art technology, yet uncomplicated, it's powerful yet energy-efficient, and it allows users to transform their space into a professional environment for teaching and performance with absolute ease."
With a bit of imagination, one soon realizes that the Opus could be used for multiple applications. A school hall could become a dance or movement class and, on the days, when children have to deliver a speech, they could use the hall and enhance their talk with a PowerPoint display. It's a way to watch films or educational material and the only obstacle will be setting a timetable to make sure the space is not booked up!