When Kevin Glover decided to study law at the University of the Witwatersrand (WITS), it was in a way to appease his parents. He also was battling to find something that encompassed electronics and music, two of his passions. Both parties knew this.
Since school days, he was involved in audio, whether it was school plays, matric dances or DJ work. At varsity, a stretch which lasted for two years, Kevin looked after outdoor events at the Voice of WITS. On the side, however, business for his mobile disco company increased along with his passion to live out a career he really wanted to follow.
Needless to say, Kevin left WITS and went on his own, running his own mobile disco events for over the next seven years. Then, in 1987, Sound Stylists was officially borne. "I actually got sucked into it," comments Kevin. "As we started doing more corporate work, the companies wanted more from us."
Sound Stylists offered a dry hire facility where they rented out sound equipment, as well as offered a service of providing both sound and crew for events. "If you were able to focus on one discipline and do well, it would probably be better," said Kevin, but as his clients once again required more gear, more production in an event and even an increase and interest in new technology, it was inevitable that Sound Stylists would provide more than just sound.
Today patrons receive outstanding service in Sound, AV, Lighting, Staging, Trussing and Rigging. "Each discipline is pretty hectic in its own right. To stay on top is hard, but it's an advantage to be a one stop shop and also keeps our clients happy." Two additional services include a mobile recording studio, which has proved popular to both record companies and production houses for live tracking and a backline division which was originally started to keep the bands on corporate functions happy. These days Sound Stylists carry a huge inventory of internationally desired backline.
Speaking to Kevin you realise that a large reason for his success is due to a dedicated, honest and reliable team and importantly a love for what he does. "Running a business is boring in comparison to working on an interesting show – not necessarily a big one either – ," he says.
"Being on a show is what I enjoy and I spend a lot of time going out on them. It also keeps you up to speed on what is going on in the industry and seeing what clients expectations are."
There has to be time for play, and Kevin enjoys golf, water polo, cycling and keeping himself active. "You can't get completely engrossed in the industry. You need outside interests and outside friends where you can get away when you need to."
When asked if Kevin had any words of advice for future entrepreneurs had had this to say: "This industry is hard work and can be soul destroying, especially these days when clients' expectations exceed what we should be supplying. Events are expected to have an element of production, and it's a grey area on how far we are supposed to look after the client. The person who wants to be in this industry is going to be a hard worker, and always keep in mind that the industry changes fast. One has to keep up, but… there is light at the end of the tunnel and there is nothing more rewarding than a job well done!!"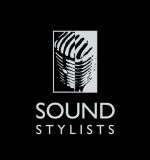 Company Tel: 011 466 1726
Company Fax: 011 466 1733
E-mail Address: [email protected]
Website Address: www.soundstylists.co.za