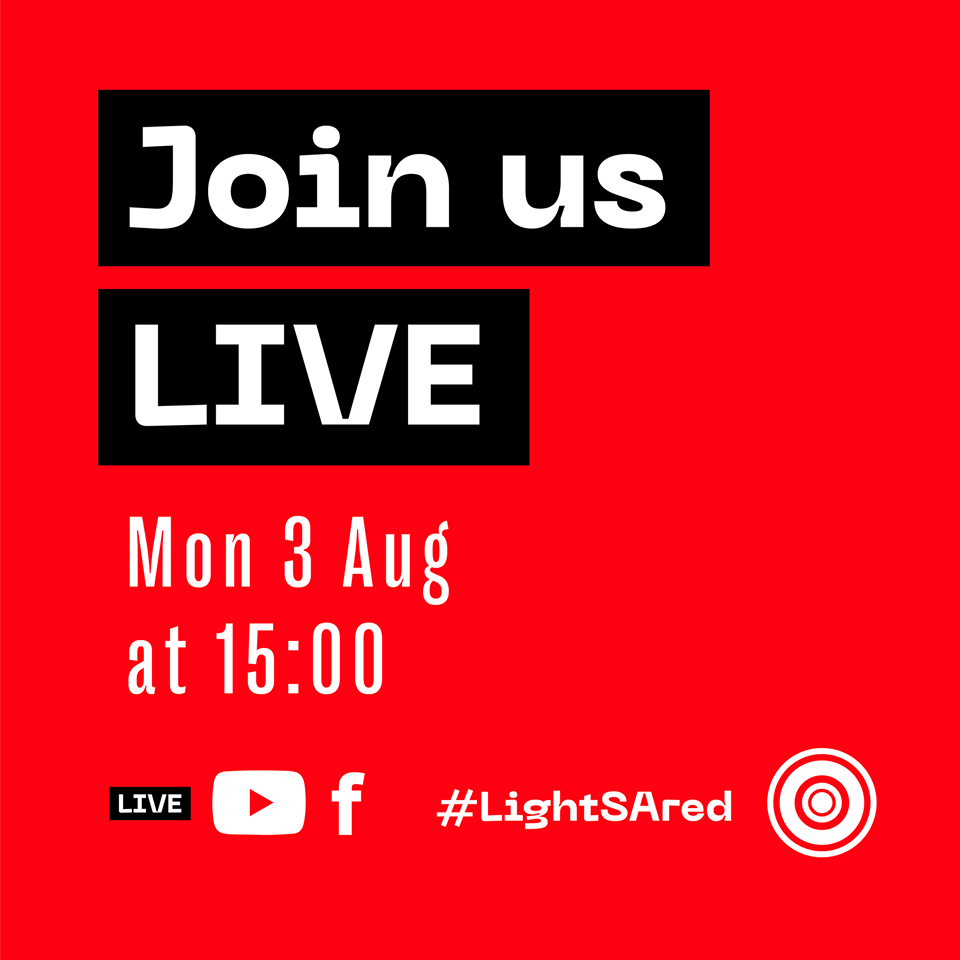 Join the #LightSAred team on Monday 3 August at 15:00 for a pre-launch broadcast – LIVE on www.lightSAred.org.za and our social media platforms.
Sharif Baker will be joined by Kevan Jones and Kagiso Moima Wa Masimini in a live broadcast, hosted on the Lightsared website and all our social media platforms at 15:00 on Monday 3 August.
The team will be discussing the #LightSAred campaign, which will go live across South Africa on 5 August.
We look forward to seeing you all online!