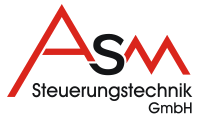 Wherever loads need to be hoisted, the ASM Steuerungstechnik product range covers the entire spectrum of applications for point hoists, scenery hoists and stage light hoists. The company's philosophy of innovation is reflected in its numerous significant patents and its specialisation on providing customised system solutions for all stagecraft needs.
DWR Distribution opted for ASM when it came to the upgrade of the HB Thom Theatre in Stellenbosch. A fully programmable scenery hoist system, manufactured in Germany by ASM was installed by DWR. The installation has brought the HB Thom Theatre's scenery hoisting system in-line with more than 400 international theatres that have adopted the technology in recent years – and represents the first installation of its kind in South Africa.
DWR is proud to represent ASM in South Africa.