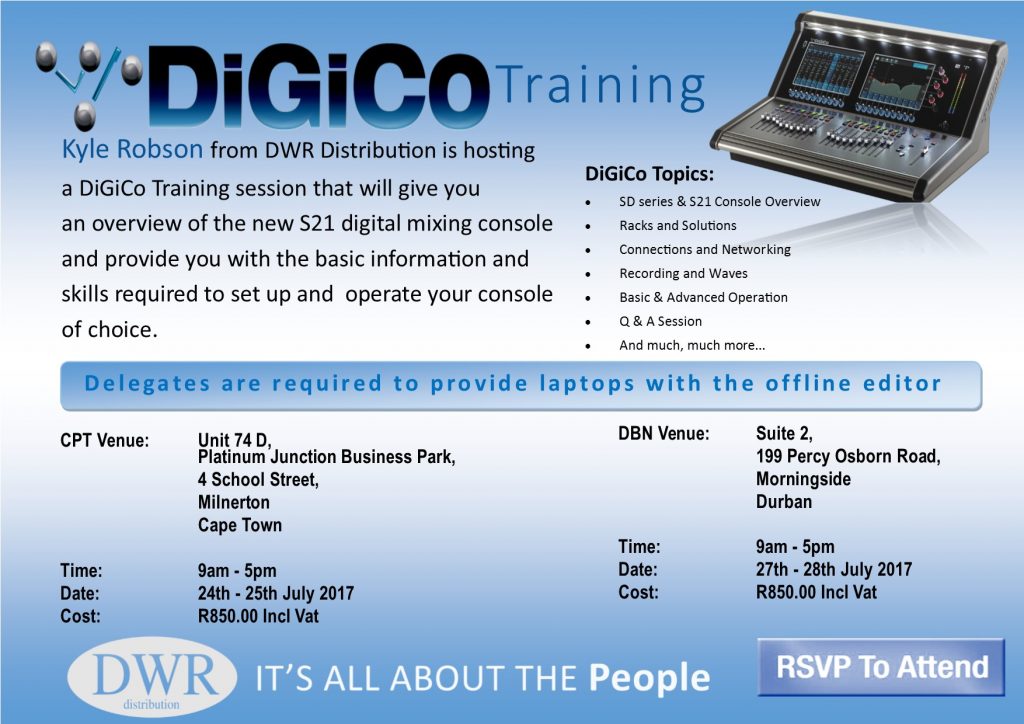 Time: 9am – 5pm
Cape Town:
Date: 24th & 25th July 2017
Venue: Unit 74 D, Platinum Junction Business Park, 4 School St, Milnerton, Cape Town
Durban:
Date: 27th & 28th July 2017
Venue: 199 Percy Osborn Road, Morningside, Durban
Cost: R850.00 including VAT.
Lunch and refreshments will be served.
Delegate requirements: Kindly supply a laptop with the offline editor.
Please fill in the form to register.If you want to register for more than one person, please reload the page and fill in a new form for each person.