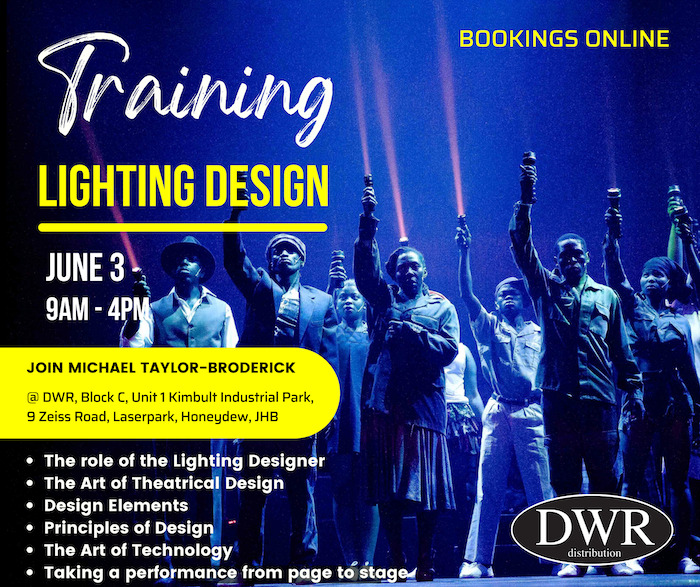 Take a performance from page to stage with Michael Taylor-Broderick as he presents a Lighting Design training course to be held on 3 June from 9 am to 4 pm at DWR Distribution, Johannesburg.
Delegates can look forward to a range of topics:
The role of the Lighting Designer
The Art of Theatrical Design
Design Elements
Principles of Design
The Art of Technology
Taking a performance from page to stage
The course will be hosted at DWR Distribution, Unit 1, Block C, Kimbult Industrial Park, 9 Zeiss Road, Laserpark, Honeydew.
The cost is R200 (non-refundable) and includes a light lunch and refreshments.
Booking link below:
https://forms.gle/FaPqymA9biZKsTim8
For more information, please e-mail [email protected] or at 082 589 2497.