Free Lighting and Audio Training for churches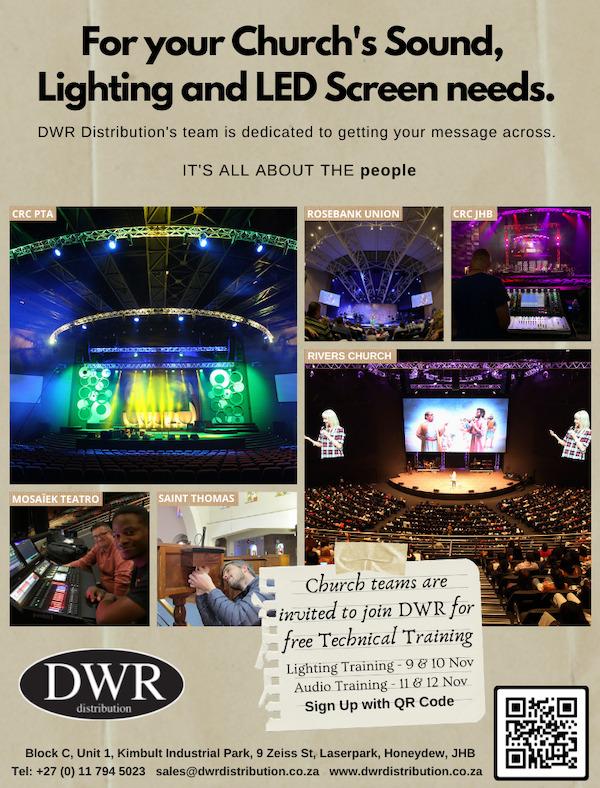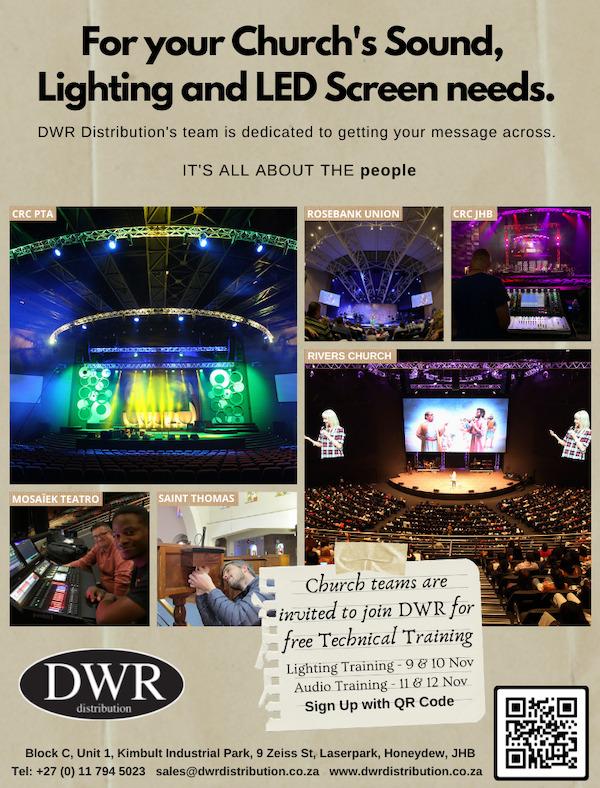 Church technical worship teams are invited to join DWR Distribution for lighting and audio training in November 2021 at our offices in Laserpark, Johannesburg. The sessions, hosted free of charge, will provide delegates with practical insight, tips and inspiration.
The two-day Lighting Training Workshop, presented by lighting designer Michael Taylor-Broderick, will be held on 9 & 10 November from 9am to 5pm.
Jaco Beukes will present the two-day Audio Training Course held on 11 & 12 November from 9am to 5pm.
Kindly note that you are welcome to join the lighting training, audio training or both! While the training is free of charge, delegates are requested to bring along their own packed lunch. Don't forget your masks!
For more information, kindly sign up with the QR Code.
Would you like to comment on the training we offer? Perhaps you'd like us to add training in a specific field. Please fill in the form below, and we'll get in touch!