09 February 2012
Thank you for the stunning photos Chashish Photography Their latest album may be titled "Journey Through The Shadows" but The Parlotones have stepped into the light. Quite literally, their tour has been hosted in some well equipped lighting venues including The Lyric Theatre, Emperor's Palace and Barnyard Theatre (Cresta & Menlyn) and their LD, Travis Yeatman, has plotted spectacular lighting shows on his AVO. That aside The Parlotones are shining and a band South Africa is proud of.
Their "Journey Through The Shadows" tour kicked off in 2012 with two nights at Emperor's Palace (19 & 20) followed by The Lyric Theatre (21 Jan), five nights at The Barnyard Theatre, Cresta(25, 26, 30, 31 Jan and 1 Feb) and a performance at the Barnyard Theatre, Menlyn (6 Feb).
"It has been a good response," commented Travis Yeatman, their Lighting Designer. The Parlotones are playing to sold out audiences with the aim to see the response to their new songs and then of course to throw in some of their old favourites.
Travis programmes on his Avolites Tiger Touch. "Everything is still fine," he said. "The new software is nice, the desk travels well and as a whole is good. I also don't have hardware hassles. I'm still having fun and the gigs fill up most of my months."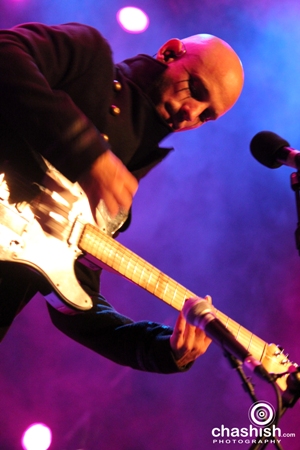 Something the fans may possibly not know is that the band are training in the hope of climbing Kilimanjaro in March this year…. and it's all for a good cause. As reported from The Witness news page, they are joining celebrities, civil society and public sectors as well as the media from 54 African countries to highlight the Africa-UNiTE "Speak out Climb up to end Violence against Women and Girls campaign." For more info see: http://www.witness.co.za/index.php?showcontent&global%5B_id%5D=74886