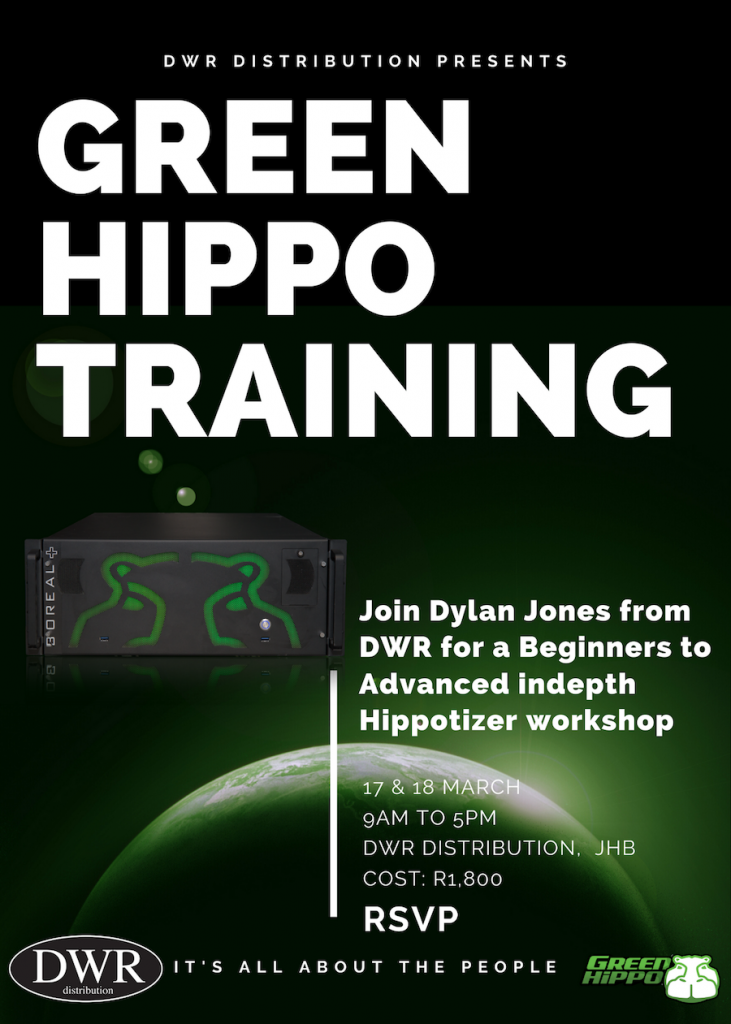 Get the most from your Hippotizer and join DWR's Dylan Jones as he presents a workshop specifically designed to show you how to operate, configure and have a good understanding of your media server from 17 and 18 March in Johannesburg.
The hands-on course will cover a range of topics including Hippolauncher, Output Manager, Media Manager, Visualizer, Pinbridge, Multi-Controller, DMX Control, Timeline, Videomapper, Pixelmapper and Shape. With Green Hippo, the sky's the limit.
Attendees are requested to bring a Green Hippo Server or Play Software on PC, Server Accessories and a valid ID.
The course will be held at DWR, C1, Kimbult Industrial Park, 9 Zeiss Road, Laserpark, Honeydew.
The cost is R1,800 and includes a light lunch and refreshments. Bookings will be confirmed once payment has been received. Regrettably, no refunds though you are welcome to send someone else in your place.
Bookings on line: http://dwrdistribution.co.za/register/green-hippo-training-march-2020/